pixs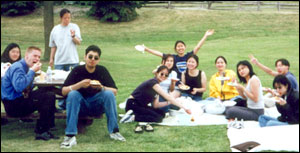 Picnic @ Centennial Park
Just enjoying a beautiful day after school.
(L to R: Maya, Rob, Ruth, Jaspreet, Alice, Heather, Jessica, Emmeline, Jeanne, Elaine, Lawrence and Josephine.)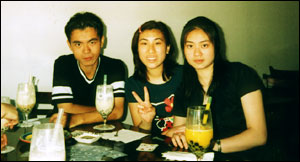 Bubble Tea @ Forever Tea House
Davy, Heather and Alice at our favorite little hangout place in Mississauga.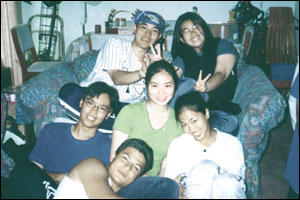 Whitestones Bash @ Nathan's house
Just relaxing after weeks of softball games and practices.
(L to R; top: Nathan, Nat; middle: Me, Alice, Jennie; bottom: Andrew;)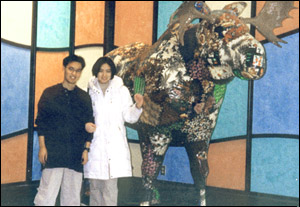 Moose thingie @ Yorkdale
My best friend Alice and I... and a moose. Isn't this so FOB-y? ha ha.