"
Where
the
only
true
constant
is
change...
"
| | |
| --- | --- |
| Introducing Manga and Anime | |
| | "The Next Evolution?" |
| | |
With its introduction to North America, the popularity of Manga and Anime has been increasing steadly. Will these Japanese-style comic books and animations create a new wave of art for the West to follow?
---

QUICK FAQ: What is Manga and Anime?

Manga is the Japanese term for comic books and Anime refers to Japanese animation - more oftenly called Japanimation. What makes Manga and Anime unique is its cultural approach to storytelling; having evolved from the other side of the ocean, the style may be radically different to us. With many of us being accustomed to traditional North American comic books and animation, the storytelling is explosive and the style is clean and fluid.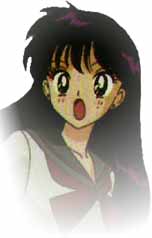 Shift to Manga page
| american comics get a facelift |

Shift to Anime page
| exploring the gray |

Shift to How To Draw... page
| a look at the japanese style |

Shift to Image Vault page
| view pictures of mangas and animes |

<!================= Nav Bar ========================>


---
| HOME | INTRO | MANGA | ANIME | HOW TO DRAW... | IMAGE VAULT | GUESTBOOK |
| ABOUT | E-MAIL |