<!================= Sidebar ========================>
HOME

Introduction
Manga
Anime
How to Draw...
Image Vault
Guestbook
About

<!================= Main Page ========================>
"
Where
the
only
true
constant
is
change...
"
| | |
| --- | --- |
| PARADIGM S H I F T | |
| | [How to Draw...] |
| | |
To be able to draw in manga or anime style, there are three basic things that should be done. One of these things is to start reading or watching manga and anime. This way, you will be accustomed to the style most artists use in drawing scenes and portraying characters. The second thing is to practice drawing on paper. Try to imitate the different characteristics used by manga and anime. Use large eyes, small mouths, etc. The more time you spend practicing, the better adept you will become at drawing. Once you have learned the manga and anime style, you should try to develop your own drawing style. Just like other mangas and animes, you should experiment with something unique to differentiate yourself and your comic or animation from the rest.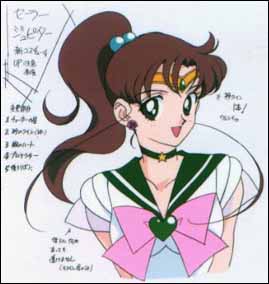 Basic Manga and Anime Character Characteristics
various line widths (for a more dynamic image)
flat shading (no gradations)
mostly geometric in nature (use less ovals)
large head
large eyes
small noses
small mouths, except when exagerrated during shouting or screaming
hair is exaggerated
usually exaggerated to be really skinny or really fat
usually exaggerated to be really tall or really short

Remember! These are just the more common characteristics found in popular characters. This does not even cover all the cool robo mechs and fuzzy non-human creatures out there. There's no real definition of a what real anime or manga looks like. Keep this in mind as you develop your own style. Remember to stay consistent and keep any old pictures your draw... You'll get a kick on how much you'd improved over the years!


Try out these sites to get you started!




A nice place to start learning to draw manga and anime characters.




Very cool tutorial on drawing manga hair and more. There's even a tutorial for coloring your b/w inked scans. Lots of diagrams to guide you through.

<!================= Nav Bar ========================>


---
| HOME | INTRO | MANGA | ANIME | HOW TO DRAW... | IMAGE VAULT | GUESTBOOK |
| ABOUT | E-MAIL |