<!================= Sidebar ========================>
HOME

Introduction
Manga
Anime


[what's on?]


[cartoons are


for kids]

How to Draw...
Image Vault
Guestbook
About

<!================= Main Page ========================>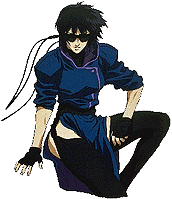 GHOST IN THE SHELL;
| | |
| --- | --- |
| Introducing Anime | |
| | [Cartoons Are For Kids] |
| | |
Practically all commercial western animations are intended for small children. Although these animations can be enjoyed by all, they have been marketed for this target audience.

Are We Getting Spoiled By Disney?
Walt Disney Studio has provided great entertainment in the form of animation for many years. But through out the decades, the western culture views animation as a way of amusing small children, much like comics. This mindset has prevented the creation of animations that is commercially intended for teenagers or adults. Because current "Disney-type" animations exist only to delight kids, the plotline is very typical and sugar-coated. Disney has been repeatedly rehashing it's "hero's journey" plotline for several years. This concept of a reluctant hero who goes on an adventure and defies the current situation is basically an element in every Disney animation. Of course, there is a small moral, and as always, the story ends in a typical happy ending. This situation can be seen in animations such as Aladdin, Beauty and the Beast, The Hunchback of Notre Dame and Disney's latest feature Hercules.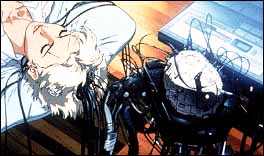 GHOST IN THE SHELL;
Japanimation is one art form that allows a greater exploration compared to the typical storylines of today. This industry not only intends its animations for children, as it also makes it interesting enough for teenagers and adults. Masamune Shirow's Ghost in the Shell, takes a more deeper approach to story-telling. The movie takes the audience to a world where an artificial life-form, called the Puppet Master, argues about the definition of life with it's human creators. This storyline creates a thought-provoking question for the viewer to answer -- something that's unlike anything being shown in North America.


---
Quick Links
Introduction to Anime
What's On? page - Now playing in North America
How to Draw page <!================= Nav Bar ========================>


---
| HOME | INTRO | MANGA | ANIME | HOW TO DRAW... | IMAGE VAULT | GUESTBOOK |
| ABOUT | E-MAIL |