Welcome to Cookie Monster's Webpage


Background Music:
"I Drive Myself Crazy (Thinking of You)"
by 'N Sync









I Drive Myself Crazy (Thinking of You)
by 'N Sync
---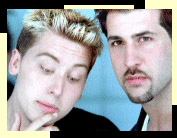 Lying in your arms
So close together
Didn't know just what I had
Now I toss and turn
'Cause I'm without you
Now I'm missing you so bad
Where was my head?
Where was my heart?
Now I cry alone in the dark

I lie awake, I drive myself crazy
Drive myself crazy thinking of you
Made a mistake when I let you go baby
I drive myself crazy wanting you
The way that I do...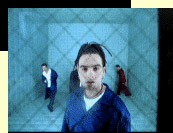 I was such a fool
I couldn't see it
Just how good you were to me
You confessed your love, undying devotion
I confessed my need to be free
And now I'm left with all this pain
I've only got myself to blame

I lie awake, I drive myself crazy
Drive myself crazy thinking of you
Made a mistake when I let you go baby
I drive myself crazy wanting you
The way that I do...

Why didn't I know it?
(How much I love you baby)
Why couldn't I show it?
(If I had only known)
When I had the chance
Oh, I had the chance..

Oh...

I lie awake, I drive myself crazy
Drive myself crazy thinking of you
Made a mistake when I let you go baby
I drive myself crazy wanting you
The way that I do...




Next Song: I Want You
[ Back to Love Songs Homepage ]
---
[Home] [Poetry] [Val's Photo Album] [Love Songs] [Sign Guestbook] [View Guestbook] [Links]